Etude House is very proud to announce the special visit by their Brand Ambassador, Korean Superstar Actor, Mr. Lee Min Ho, to Kuala Lumpur! Korea's most-loved Beauty Brand,
ETUDE HOUSE
would be inviting their brand ambassador, award-winning popular Korean actor,
Lee Min Ho
to visit and meet his fans here in Kuala Lumpur and for a special launch of their latest range of Skin Care range and also a stunning new Fall 2009 Colour Collection. Read more about the event details here.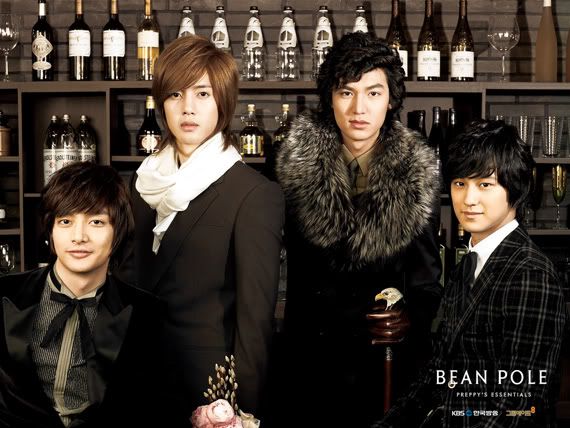 The South Korea-born actor captivated the audience and shot to fame playing the lead character, Goo Jun Pyo, in a popular Korean drama "Boys Over Flowers" (Kgotboda Namja) – originally-based on the Japanese manga "Hana Yori Danga". He had also won Best New Actor award for his role in "Boys Over Flowers" at the 45th Baeksang Arts Awards in 2009.
The 22-year old actor made his debut playing a small role in a Korean drama series called "Love Hymn" (Sa-rang Chan-ga) back in 2005. He arrived with his first leading role in 2007, where he portrayed Cha Gong-Chan in humorous high school drama, "Mackerel Run".
Etude House is very proud to have signed Lee Min Ho as their Brand Ambassador in 2009. Lee Min Ho's photographic likeness can be seen at all Etude House outlets and their campaign posters.
The Korean superstar will be in Kuala Lumpur on Sunday 25th October 2009 for a product launch and meet the fans session at Sungai Wang Plaza, Concourse and followed with a press conference and a product introduction to the members of the media on Tuesday 27th October 2009 at Luna Bar.
As official Brand Ambassador of Etude House, Lee Min Ho would be launching the Moistfull Collagen Skin Care Range and Code B – Fall 2009 Colour Collection to the delight of fans and friends alike of ETUDE HOUSE.
We've got the event coverage for the fan meeting and the press conference. So, you all have to keep your eyes peeled for the next post on Lee Min Ho Etude Malaysia.


p/s: tssk...tssk.. We've heard that Lee Min Ho will be staying in Malaysia for few days.