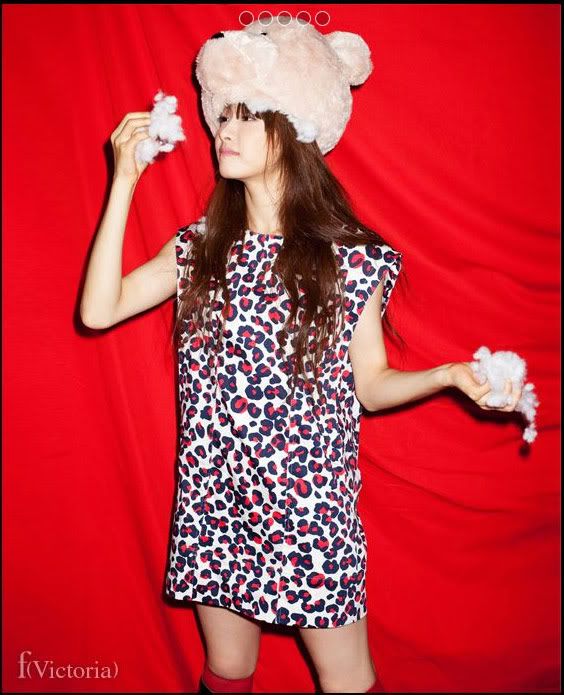 Hello! I'm the new writer Maria :D
Recently, while trying to find pieces for my own blog I came across UK label Ashish. Viewing there Fall 2009 Collections something looked familiar.

F(x) a five member girl group from the label SM Entertainment. There fashion choices have always interested me so one day I set off to an adventure to find their fashion treasure. I came upon the UK based label Ashish and found pom poms, animal prints and leopard boots...Wait...That seem familiar. It happened to look like F(x) chapter pictures. You compare!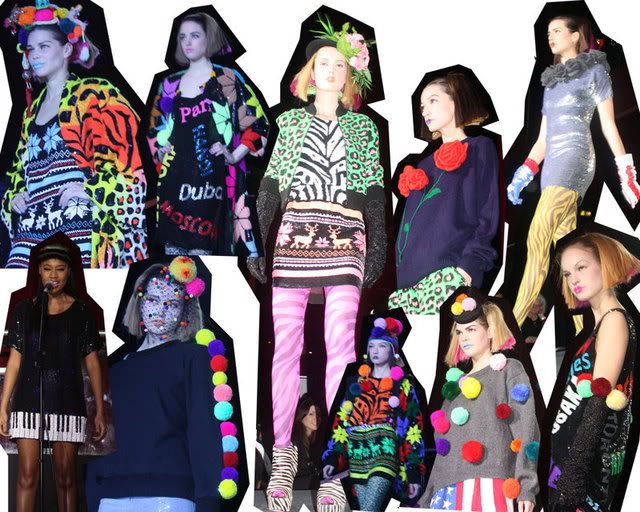 Notice the pom poms and animal printing. Ring a bell?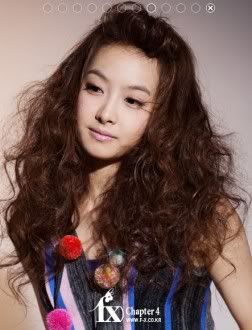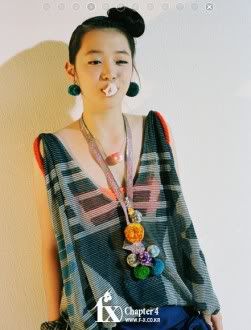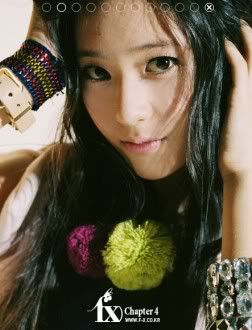 UBER ATTACK OF THE POM POM!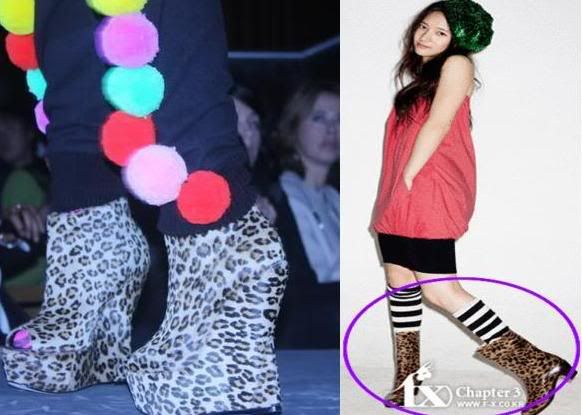 Krystal's boots since Krystal is only 14 I doubt SM would let her where those ultra high wedges. Next best thing? 14 year old appropriate leopard rainboots!


Then there's Victoria's dress...Is it me or does it have similar similarites with Kara's bedsheet in their Wanna MV?


What do you think?

Credits: 6 Degrees of Style (pictures)

Maria :D