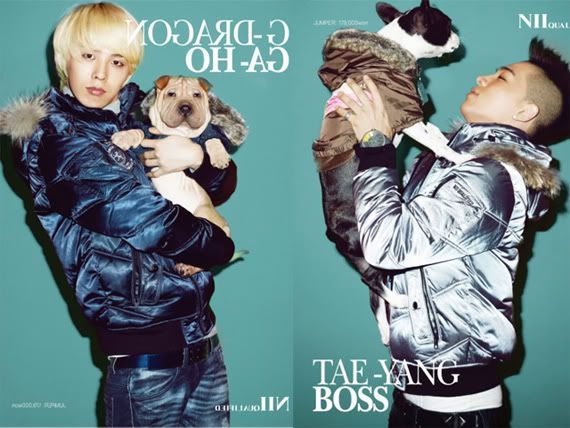 Even dogs now are gaining popularity among the public with
DIVA
names such as Gaho and Boss. These dogs are lucky that they're involved in a photo shoot with popular artistes;
G-Dragon
and
Tae Yang
of
Big Bang
. Just look at G-Dragon and Tae Yang in this ad, you can tell that they're totally drawn to Gaho and Boss.

This is a very nice and smart ad for

NII winter collection

because it doesn't only display the clothes and human but the love and affection towards animals too. Aww, how sweet..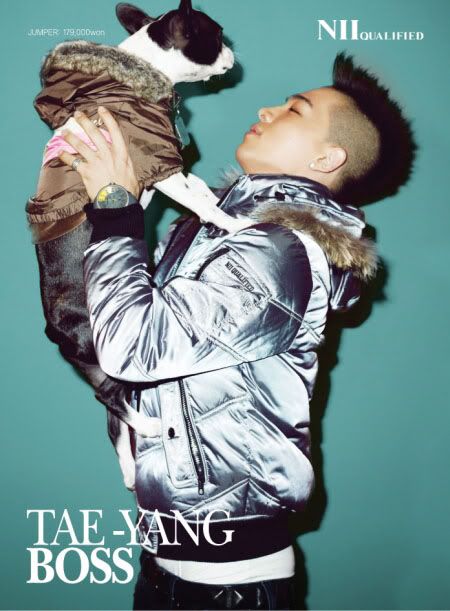 source: NII Qualified