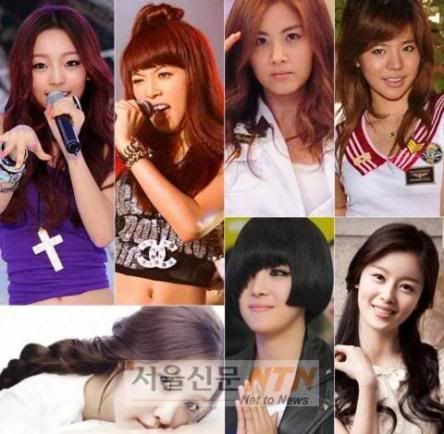 Finally, the 7 girl group members for '2Days 1Night – Girlgroup edition' have been decided.


KBS 2TV will be doing a new variety show named 'Youth Undefeatable' this Autumn and they are taking advantage of the 'girl group craze' and popularity of 'reality variety'.

On 5th October, KBS had announced and confirmed that, 'Youth Undefeatable',
7 members from different famous girl groups appearing on the show –

Seo Hyun and Sunny (So Nyuh Shi Dae), Goo Hara (KARA), HyunA (4Minutes), Narsha (Brown Eyed Girls), HyoMin (T-ara) and lastly, Han SeonHwa (Secret).


For those who are wondering what is 2Days1Night show is all about, here's the info.



2Days1Night show on KBS World indeed is very popular throughout the world whereby popular TV personality/comedian, Kang Hodong and five friends take off on a memorable road-trip around Korea!

Instead of a fancy studio, this variety show takes place in nature. They travel to the rural side, the fishing towns and the mountains.
There, they find welcoming smiles of our neighbors and the nature that cleanse their eyes.
Kang Hodong, Kim C, Lee Soogun, Eun Jiwon, Lee Seungki, MC Mong show every moment of their one night trip from the moment they begin.

I, myself is a huge fan of this show.
So listen up people! Catch it on KBS world every Thursday at 5pm and repeats are on Fridays at 11.20pm.

The first filming of the girl group edition show will take place on this coming, 14th October.

One of the staff in the show even said,
"You can think of this as girl group edition of '2Days 1Night' or 'Experience, life's real scene'.
The members will show a new side of them experiencing the countryside life."

The first airing will be on 23rd October at 11.05pm in Korea.


Source: Sookyeong