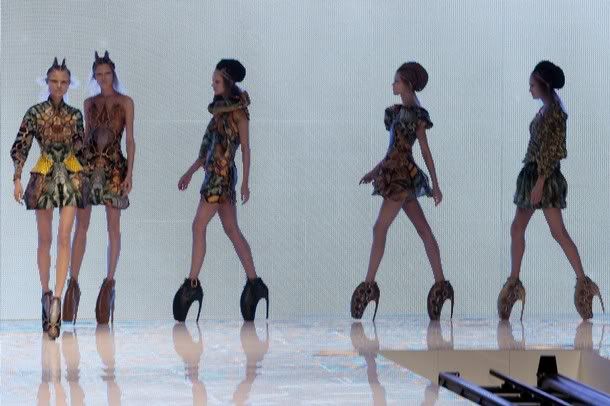 "The planets seemed to line up, or rather the oceans, in a memorable runway show…by Alexander McQueen, a mixture of high-tech media, exceptional staging and fabrics that looked almost organically grown." (Fashion Wire Daily)

Alexander McQueen Spring 2010



Alexander McQueen's collection Plato's Atlantis, was live-streamed on Nick Knight's SHOWstudio.com. The show started off with a video of Raquel Zimmerman laying in the sand naked with snakes groping her (I'm serious.) A flash of darkness and appears a gateway of snakes (illusion). Then walks down Magdalena Frackowiak in a pair of ridiculiously amazing shoes and a reptile like pattern of a dress. See Below.

The whole collection was AMAZING! There was about 44 pieces. I would like to post all of them up but it'll be a pain for both me and you. So...I am only going to post up my favourite pieces.

ENJOY!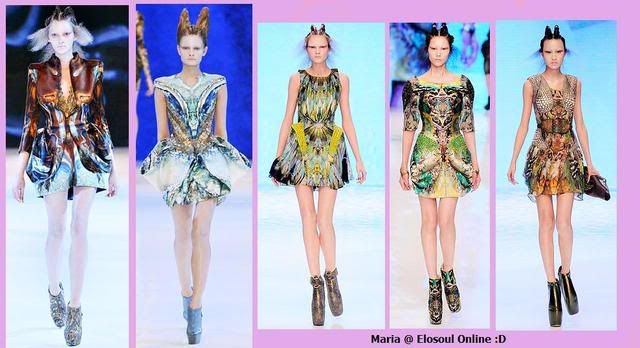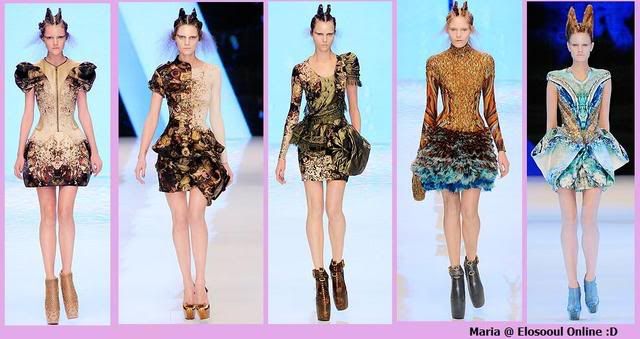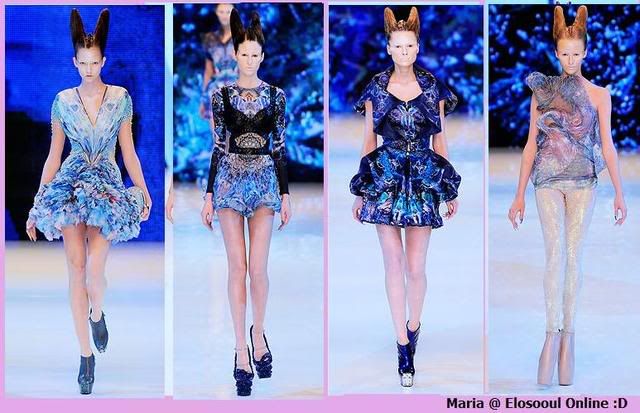 AMAZING! RIGHT??? I think Mr. McQueen got his goal through. It's faboulously different yet semi-ugly. But you keep looking at it thinking how beautiful it is.
Some Details.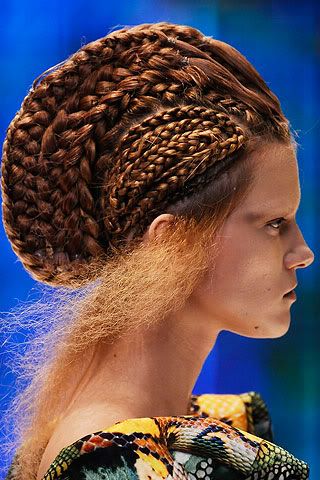 Even the hair is amazing and detailed I mean WOW!! x 923482905732489753


I think I just found a new meaning to "killer heels".

To see the rest of the collection to go Style.com
Credits: Style.com
Maria :D