SBS has recently released the new shooting pictures of You're Beautiful.

Here is a brief synopsis for those of who are not familliar with the drama.

Tae Kyung and On Yu are in search of a new member for their idol group, A.N.JELL. However, Mi Nam suffers an injury at the last moment. So Mi Nyu, his twin sister, is asked to step in for her brother. The rest of the drama follows the behind-the-scenes life of an idol group.



Casts



* Jang Geun Suk as Hwang Tae Kyung
* Park Shin Hye as Go Mi Nam (Male) / Go Mi Nyu (Female)
* Lee Hong Ki as Kang On Yu / Jeremy
* Jung Yong Hwa as Kang Shin Woo

You're Beautiful airs on Wednesday & Thursday 9.55PM(KST).



Check Out The Pics!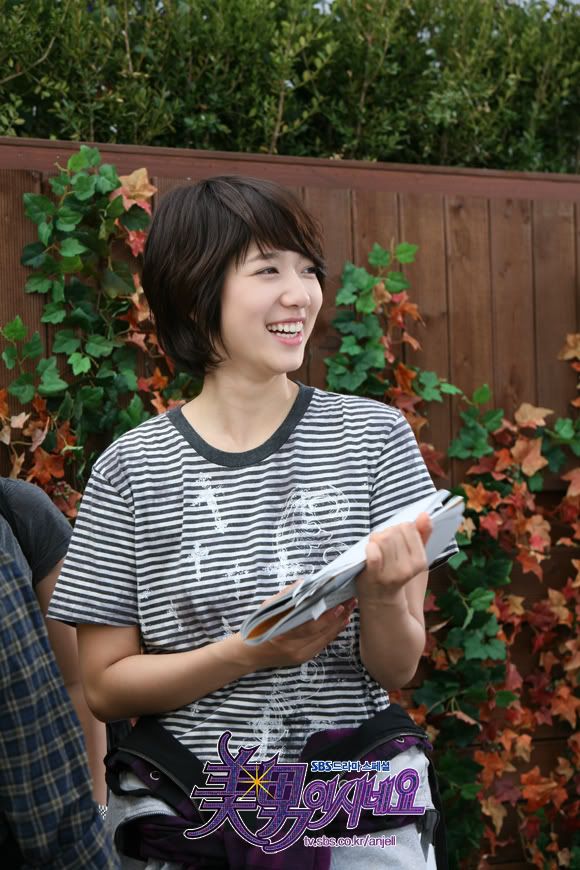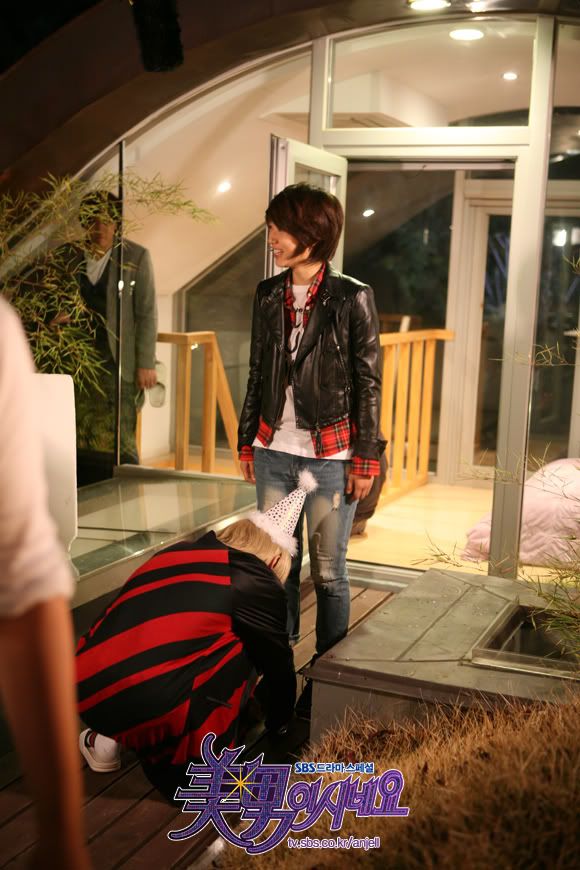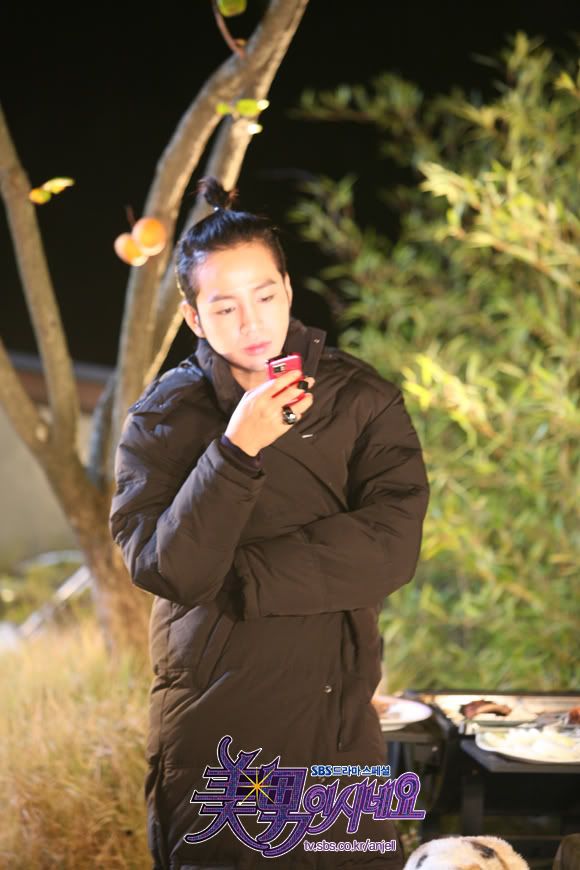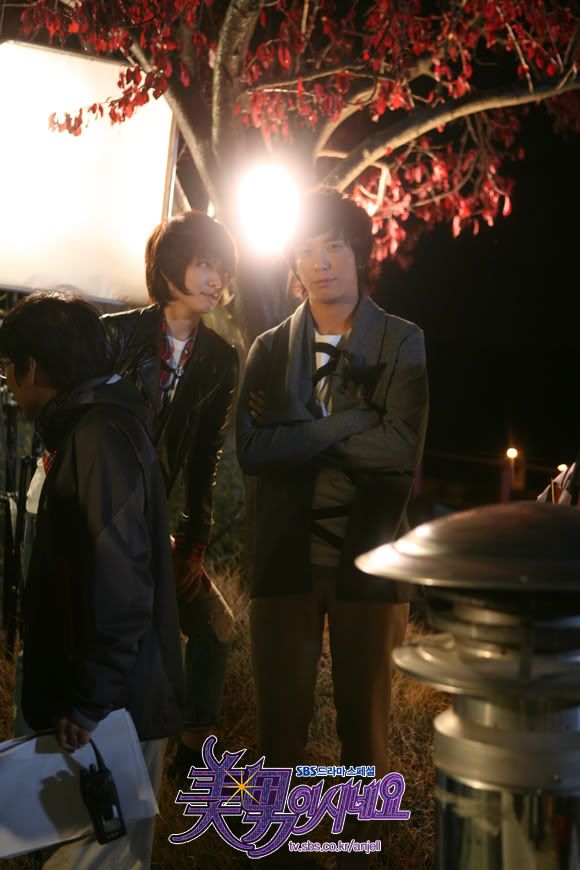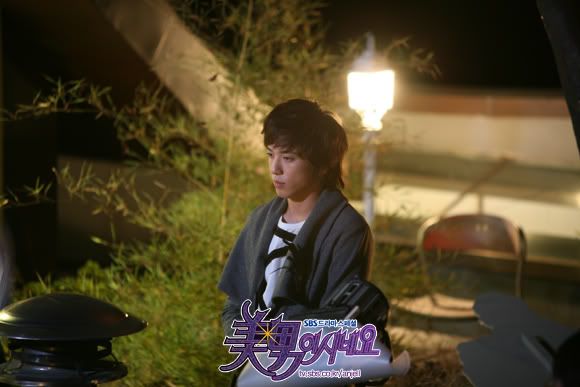 credits :tv.sbs.co.kr/anjell