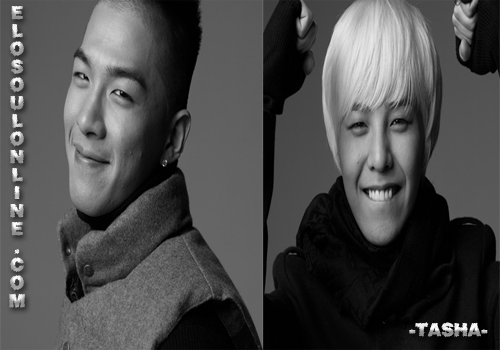 Brotherly "showdown" will be hold at
SBS Ikigayo on 25th October 2009(Sunday).
This will be the first time Tae Yang and G-Dragon will have a solo stage together on music program.

Tae Yang will be performing "Where U At" for the one and only time. He will be realeasing another digital single in Mid-November with the title "Wedding Dress" and 2nd full length solo album.
While G-Dragon will be performing "A Boy" for the 3rd time on that day too.
With anticipation I can't wait for their performance. Honestly, I'm a very big fan of BIGBANG. Especially Tae Yang (Bae~ oppa, that's what i call him)
Haha, crazy fangirly moment.
That's from me
tasha...