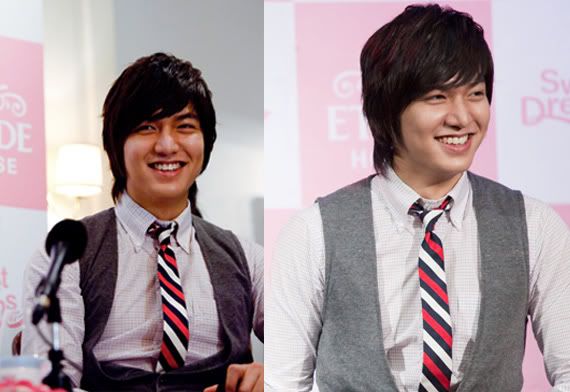 Recently, we've blogged about Lee Min Ho Malaysia Etude House tour details. We've got the latest updates on Lee Min Ho's arrival in Malaysia which is about less than 12 hours from now. So, girls, what are you waiting for? Go get your pen and notebook and just get yourself to the airport now!! If you forgot to bring your notebook and pen, get him to sign your chest or your *clear throats* butt. Jokes aside, check out about his very recent visit to Singapore yesterday.

For those of you who wish to see him at the airport, you can do so cos we've got Lee Min Ho's flight info. Here it is: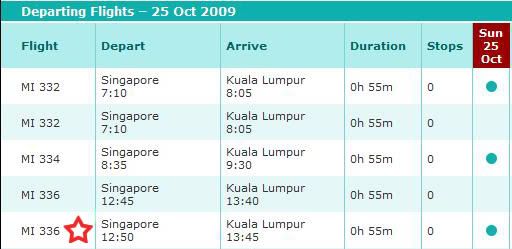 12:50 Depart Singapore to Malaysia (MI336)13:45 Arrive Kuala Lumpur
MI 336 Airbus -320(Silk Air)
Changi Intl - Kuala Lumpur Intl.

According to some source regarding about Lee Min Ho's Etude House tour in Singapore, many fans were disappointed because the event for Etude House at Plaza Singapura was canceled due to overwhelming fans. We hope that the event here in Malaysia won't be canceled and hope that the event goes well unlike what some of the unlucky fans experienced during SS501 fan meeting here in Malaysia last month.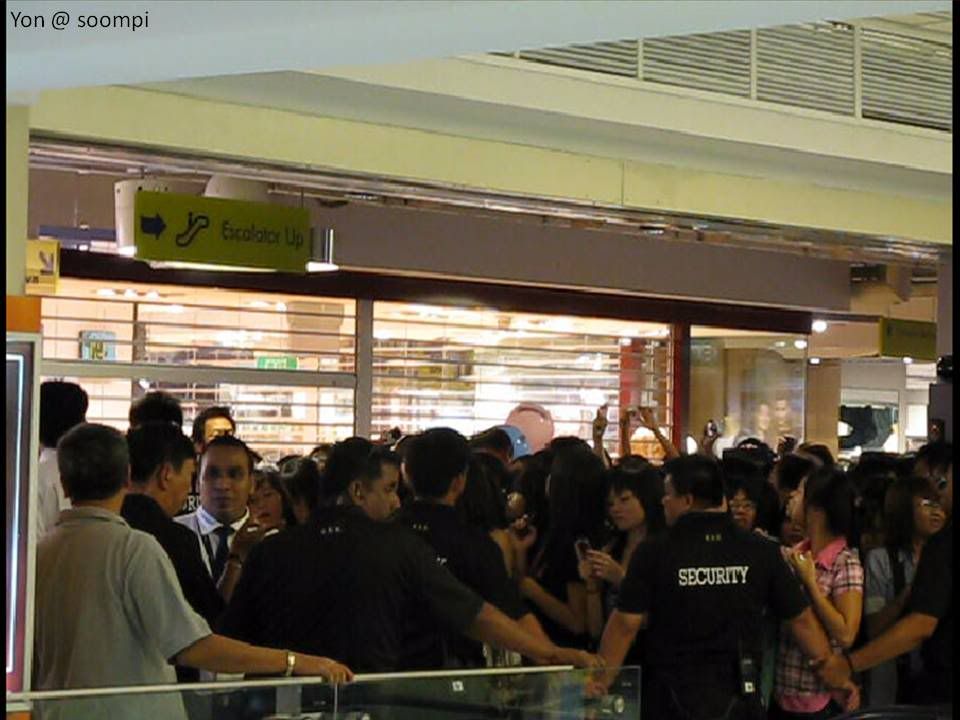 Just look at how crowded the store is! The store manager has no choice but to close the shop.


Despite the unexpected cancellation of the public fan meeting, Lee Min Ho on the other hand attended the private fan meeting instead. Well, of course he has to attend to that event, just imagine what will his singapore fans think of him or do to him? According to Omy.sg, the korean PR revealed that Min Ho is very sad about the last minute cancellation of the event.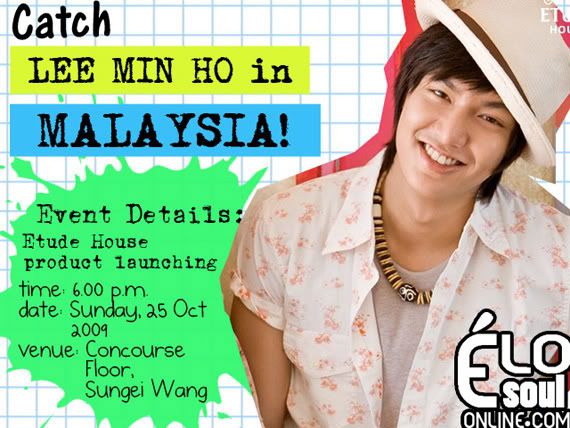 Alright, guys! So you all know about the superstar flight details, just a gentle reminder for all of you, please try to go early to Sg. Wang shopping center later! The fan meeting starts at 6 pm. We, Elosoul will be the online media for Etude event. We hope to see you all there! If you have any questions to ask regarding about Lee Min Ho's Malaysia Tour or about the event later, hit me an email at

melly@elosoul.com

! We'll be most gladly to help you! Tssk..tssk.. we hope the event goes well later *fingers crossed*

credits: yon@soompi for pics and omy.sg