Today's 2nd show (6th November 2009), have the designers collaborates with N.Y.C as N.Y.C (the sister brand to Larrie) introduced their new Autumn/Winter 2009 collection of 'sleek, sexy and sexy' footwear. With a theme of 'Couture Inpirations'; designers David Fung and Nafisah Sugiyama, showcased their most exclusive designs.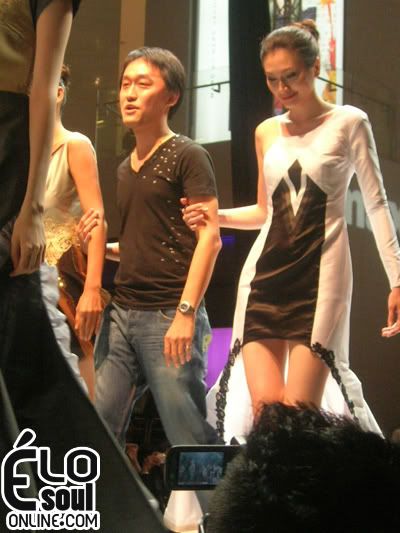 David Fung
started the show with his selection of '
contemporary
' wear. The details on his pieces is highly intricate as it is sewn on variety of fabric such as silk, Italian lace, chiffon and etc.
Personally, although David's collection uses a handful of color pallette, as a whole, his collection was not something fresh. It seems that most of his pieces was a seen-before pieces but I had to hand it out to him for the chiffon hoodies. It gives off a taste of class and urbane style combined.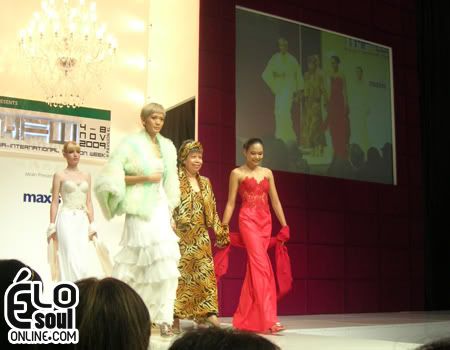 Nafisah Sugiyama, a designer residing in Japan and also the founder of N.A.F.I Collezione, was inspired by Japanese idea of dressmaking and culture and uniting them into the Malaysian culture; an inspiration drawn entirely to practice the 1Malaysia concept.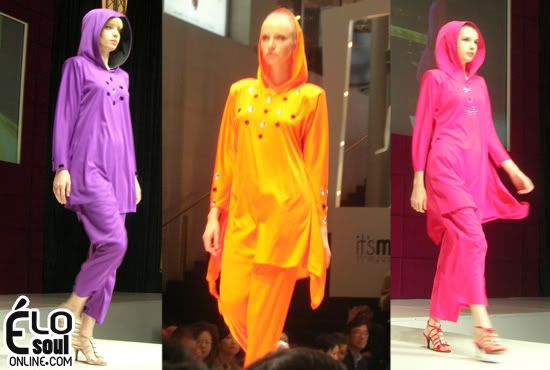 Nafisah's collection had everything; casual and formal separates as well as one-piece, but it didn't live up to the expectations from her truly inspiring 'inspirations'. Props to her for the bold choice of color and prints as well as the choice of fabrics. Her designs of eveningwears especially the closing of black puffy bodice-top dress did make it up for the lacking of 'pow' to the first few pieces.
Apologies again for the poor quality of photography. I'm still learning the curves of professional photography by using a simple Nikon Digital Camera.
Photos editted by
fatinDAbomb