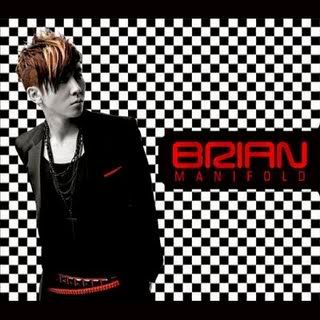 Brian
has finally released his 2nd solo album "
Manifold
" after 3 years. Recently, setting up his own label
On Point Entertainment
, Brian oversaw the progress and direction of the album himself, and just like the title says, the music embodies variety and versatility.
Manifold
focuses on urban club music, with
Epik High's Tablo
and
Mithra
and hip-hop duo
Supreme Team
appearing as featured artists on the album.
Three of the songs come in both Korean and English versions, opening a door for Brian to break into the US market.

The album is expecting to be release on 15th December 2009. So to all Fly to the sky's fans you can now preorder the album at any online stores. You can also order it from
YESASIA.

Preorder his album at YESASIA- Brian "Manifold" 2nd Album




Tracklist:



01 Dreaming
02 내 여자 (My Girl) (feat. Supreme Team)
03 One Step
04 Erase
05 Tell Me Baby (feat. Day Day of Dalmatian)
06 Lock Me Up
07 Bullet
08 Move It
09 친구의 여자를 사랑했네 (A Friend's Girl I Fell With) (feat. Tablo & Mithra Jin)
10 눈물이 마르면... (Tears Run Dry)
11 Do It (Move It English Ver.)
12 Tears Run Dry (눈물이 마르면... English Ver.)
13 Bullet (English Ver.)

I'm currently to his album and he really shows different side of him for the album.



By tasha





Credit : yeasia for the info