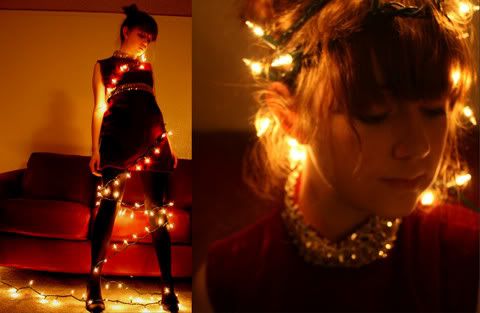 Check out what some of these young fashionistas are going to fashion you up this holiday!

The honours student within me was ultilizing her research and pattern recognition skills to scour the pages of chiptopia

and

lookbook

to figure the perfect holiday trends in the real world for you.

[

Yes, that was a slight run-on sentence but excuse me, sometimes,




the honours student within me likes to skip class to drink chai tea lattes with pretty boys instead.]





Who says wearing the season's colour is considered tacky

?



Mathilda
from Stockholm wears a red quarter sleeve minidress with a gold studded boatneck neckline with a pair of black tights.
Wearing the reds and greens of this season truly shows your joy and pride. The only way for it to be tacky is if you wear the two colours together on a sweater with reindeers... in August.
1. Spruce up a little black dress with tights of patterns and are anything but plain.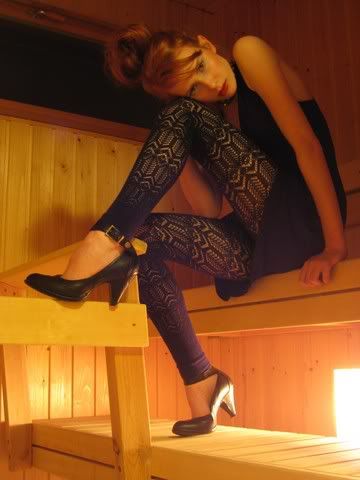 Ronja
from Finland wears her peephole leggings with a black dress.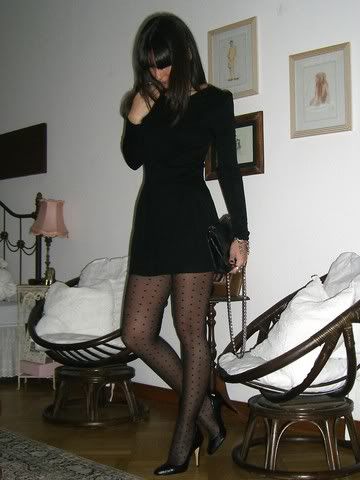 Golestaneh
from Germany wears her long sleeved dress with spotted sheer tights
The all knowing rule is that a little black dress will never fail you. It keeps you looking formal enough to not be thrown out of a party and it's safe in the sense that you know you're not being too "fashionable". But do you seriously want to be another of those ladies who blur in with the crowd with such black dress this holiday? Seriously? You seriously don't want to catch someone's (perhaps your fated beloved) eye this holiday? Well, if you insist upon such matter, at least make yourself more interesting (but again not too "fashionable" but fashionable enough) by slipping on a pair of patterned tights! Be as wild as you'd like with your tights as you know... in the end, your little black dress will save you from being too out there. Unless, ahem, of course, your little black dress actually is just a black shirt.
Cool people wear sparkles and metallics.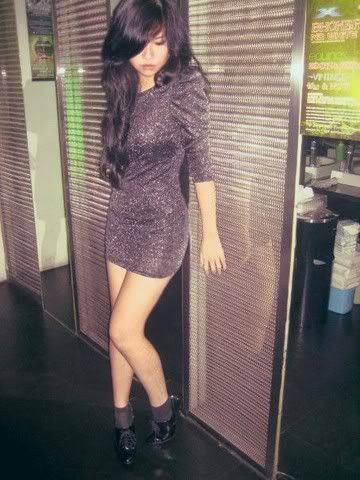 Angie

from Jakarta wears her sparkly grey dress with the puffed shoulders with bare legs and black oxford pumps.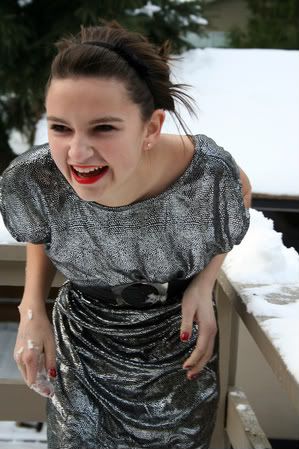 Gabbypaulina

from Vancouver wears a vintage metallic/glittery dress with a black belt cinched at her waist and pointy black flats.