The
Singapore Sundown Festival
which was on 12th December 2009 saw some incredible K-Pop artistes and other Korean performers such as
Korean B-Boy Crew
,
Jinjo Crew
performing on stage in Fort Canning Park from the time the sunsets till the late night of the day. On 11th December 2009, K-pop artistes,
T-Max, Mario, Lee Ji Soo, FT Island and Brown Eyed Girls
were invited to the Press Conference event which was held at Marina Mandarin Hotel Singapore.


Elosoul
are glad to be able to attend this event and for me being near my favourite artistes was such a priceless experience which i still can't get over it till today.
The event which happens at the Gemini Ballroom in Marina Mandarin Hotel started at 1.30pm with an opening message from the Korean Tourism Board Ambassador after which the first artiste to be invited into the Press Conference was

T-Max

.


Entering through the door first was

Park Yoon Hwa

, followed by leader,

Shin Min Chul

and lastly rapper,

Kim Joon

. Throughout T-Max's Press Conference, leader

Min Chul

was the only one who have been answering most of the questions enthusiastically while member,

Yoon Hwa

just kept on smiling and

Kim Joon

, he was practically scribbling on a piece of paper in front of him.




When asked about the satisfaction they get from working together,

Min Chul

said singing as a group gave

T-Max

the most satisfaction when working together. Following that,

Kim Joon

announced on

T-Max

upcoming album which is well underway and would be released next year starting in Korea first. Since it's the first time for

T-Max

to perform in Singapore, Min Chul who was eager to meet the fans fell down the day before while running towards the fans. But he hopes that during their performance, fans will enjoy and participate together and hope that with their songs they performed at the concert, Singaporeans who didn't know

T-Max

will start to look into them.

Min Chul

even ended his answer by saying

'Let's Party

' in English, which sends his team members and the room laughing. When the floor asked the 2 other members about

Kim Joon'

s fame from

'Boys Over Flowers

', Min Chul jokingly in a pissed tone, said 'See You Later'while walking towards the door which lightens the tension in the room before returning to his sit saying that Kim Joon's success is also the team's success and that everyone should view them not as an individual but as a team.

T-Max

ended the press conference by revealing that their new album will include a ballad from

Kim Joon

, followed by a rock tune and also a song where they will be singing together and that they hope we will look forward to their new product.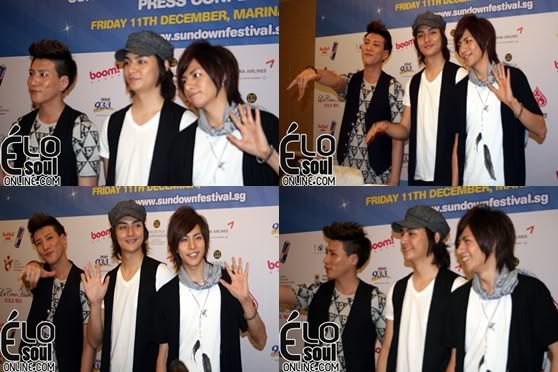 After

T-Max, Mario

with

Park Si Nae

famous for their duet for k-drama '

My Girl'

OST

'Never Say Goodbye

' entered the room.

Mario

was pretty relaxed answering all the question throughout the Press Conference while

Park Si Nae

just kept quiet during the whole time. Mario who has been based in US, when asked if he prefers to comeback to Korea to continue his singing career, he answered that although he prefers to do it in the US, but as a Korean, it would be difficult for him and thus he prefers to continue his career in Korea but will try his best to do it in US too.

Mario

who was inspired by western rappers like

P.Diddy

when asked if he would start to learn dance since there are many k-pop dance groups, he said as a rapper, it would be awkward to rap and dance at the same time thus he won't do such things.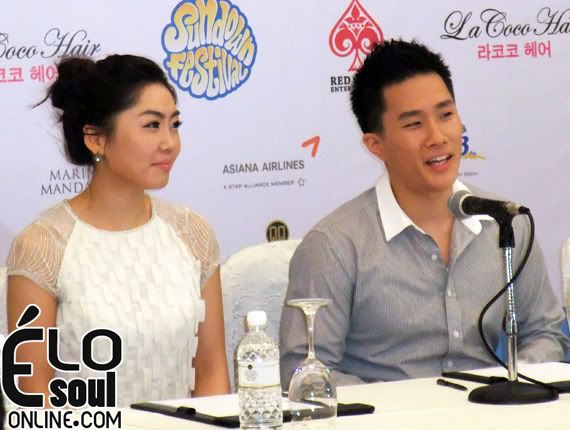 The next artiste invited to the Press Conference was

Lee Ji Soo,

who also sang the OST for K-drama

'My Girl

'. Somehow, i could see thatLee Ji Soo was a little nervous but he answered the questions swiftly and comfortably.

Lee Ji Soo

who started his career by singing the soundtrack for '

My Girl

' said he really loved singing since he was a kid and that given the opportunity to sing the OST was a big chance for him to start his singing career.

Lee Ji Soo

also stated that he got his inspiration to sing from K-pop duo, '

Fly To The Sky

'and western singer,

James Ingram

.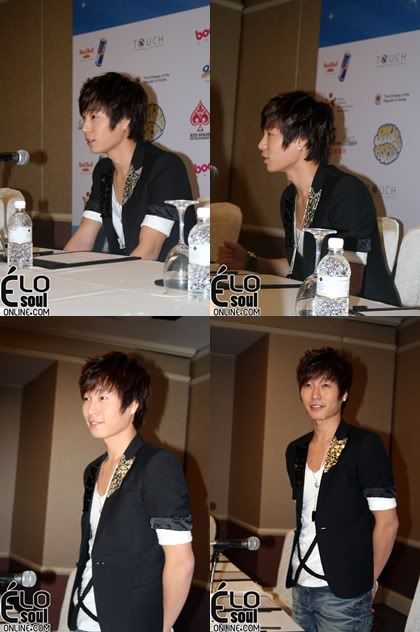 After a 5min break, the next artiste invited into the room was the 5 amazing guys from

FT Island

. As the guys entered the room, flashes from cameras by media and reporters starts flashing throughout the room. The 5 members seem to be really relaxed throughout the conference and Hongki even made quite a couple of funny poses at the cameras.





Hongki

is similar to his character in k-drama, '

You're Beautiful

', he laughed and said maybe about 70% of '

Jeremy'

is similar to him. And when asked if FT Island would have a girl member,

Hongki

answered that he wants a glamour girl and

Min Hwan

added that the girl must be able to do household chores well and can play the piano too. When asked about what

FT Island

wants to do with their music,

Hongki

answered that they are thankful if people are happy listening to their songs and at the same time, they want to create more music for everyone as they hoped to bring everyone together as one. And to change the world with

FT Island

music wasn't their main purpose.




After group shots of

FT Island

was taken, the next artiste to enter the room are none other than the 4 beautiful ladies from Brown Eyed Girls. The girls seem to be looking as cheerful as ever despite the fact that they just landed in Singapore that morning.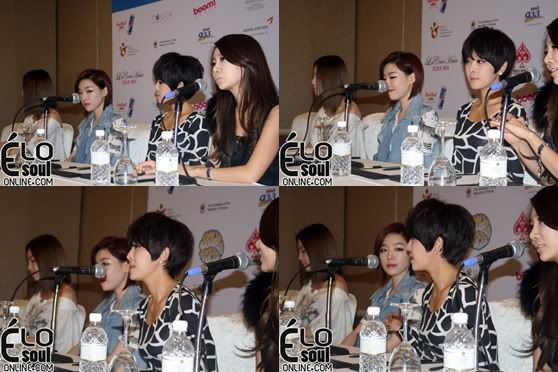 BEG

whose music genre is defined as Hybrid Soul when asked what fans could expect from the concert,

Narsha

answered that they won't make it any different from their performances in Korea and even with their outfits too. They also hoped that Singaporeans will get to know them better with their music as they will be performing for the first time in Singapore.When asked about the new concept of their new album,

Sound-G

, Miryo

stated that at first they hesitated with the sensual and sexy image but the concept was mainly influenced by their track title and that with the album, they wanted to show some maturity. They were thankful that fans love it despite being shocked by the change of image. B

EG member, Ga-in

who is active in the programme '

We Got Married

' when asked about his 'husband',

2AM's Jo Kwon

, she said that he pretty much the same person you see him and that he sometimes do nag and bully her from time to time but she finds that character attractive.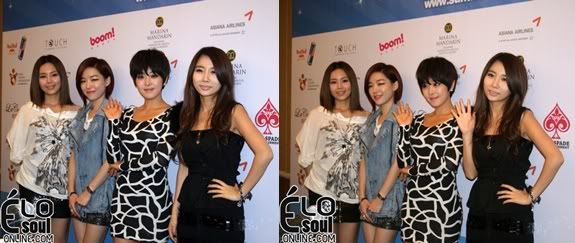 The whole event ended with

Brown Eyed Girls's

Press Conference which lasted for one hour. After which, we even went to

Korea Plaza

to catch the fanmeeting and we were surprised to the huge number of fans who couldn't get the pass waiting for the artistes outside.Here are some pics of the fans who had managed to win the passes through online and magazine contests plus the whole atmosphere itself outside the

Korea Plaza

.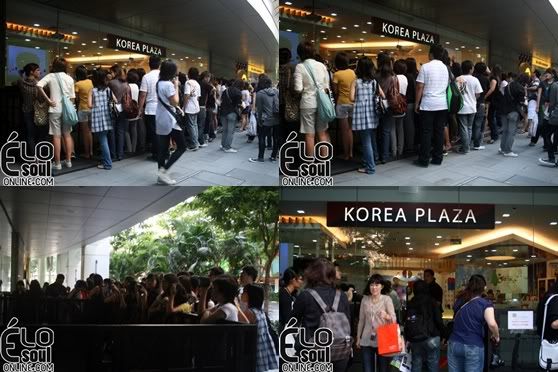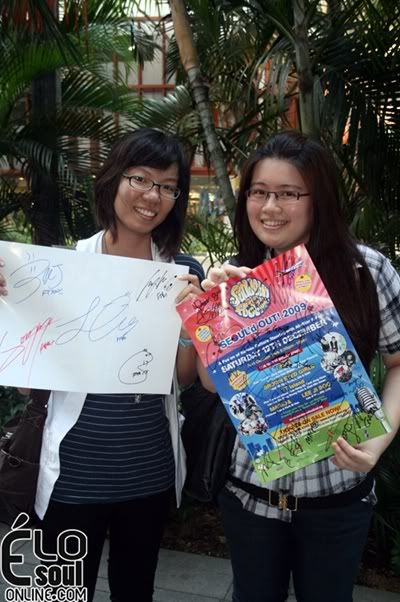 Overall, for a k-pop fan like me, this experience has been the best thing that has happened in my life and that it is so special that I'll treasure it for the rest of my life. With that, i hope you all will all look forward to the next report which is the breakdown of the Seoul'd Out Concert.

Sorry if i couldn't get the best shots of your favourite artistes but do enjoy the photos.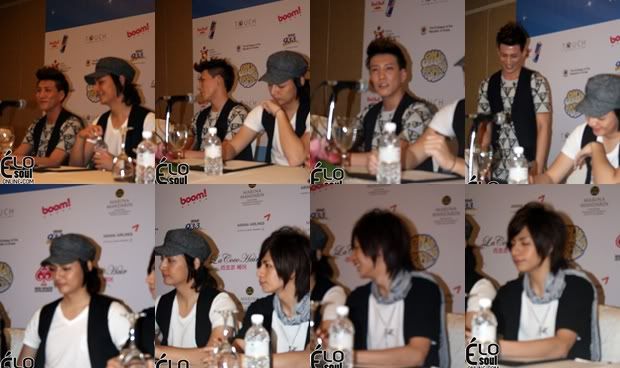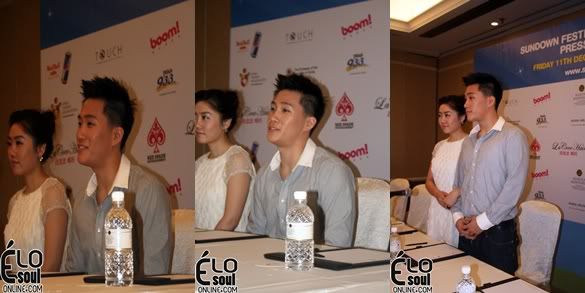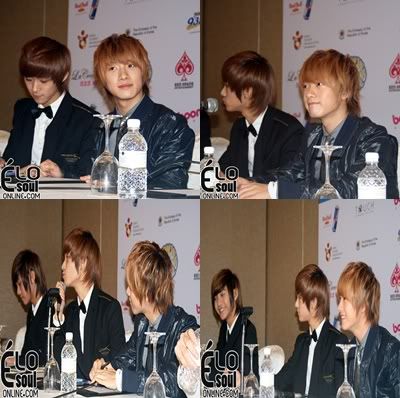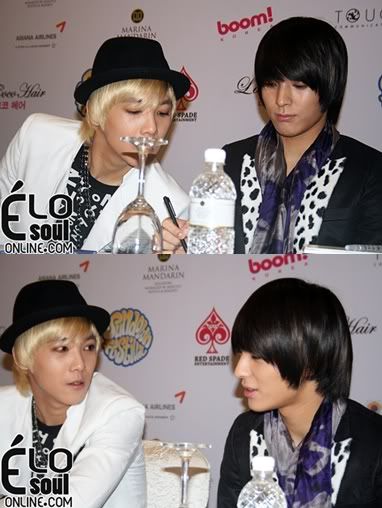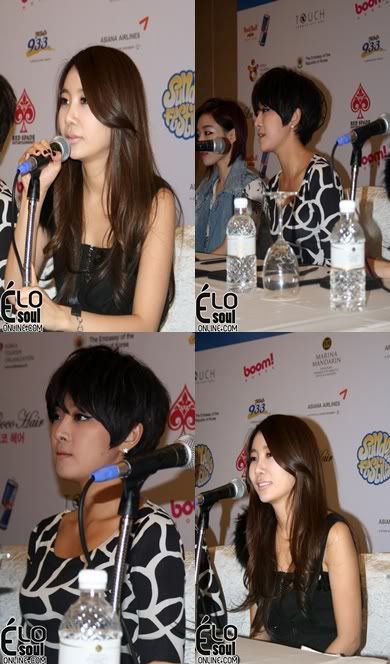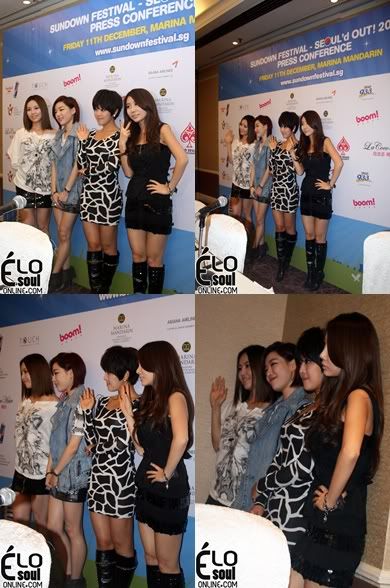 Credits to Xing for editing the pictures.