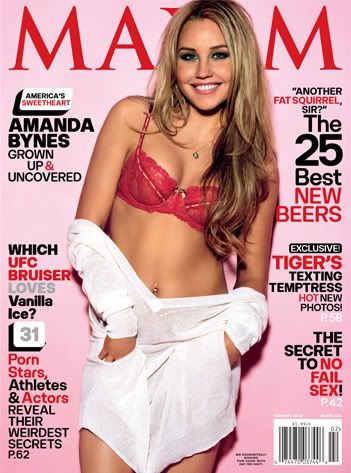 Magazine : Maxim, February 2010
Cover girl : Amanda Bynes
Photographer : Matt Jones
Nickelodeon's favorite funny girl is strips down the right way for Maxim Magazine Valentine's issue. Here's a treat for the boys.
During her interview, Amanda stated that it was time for the world to stop seeing her as the comedic little girl she used to be. She also stated she wouldn't mind doing sexy movies that involves making out with Leonardo Dicaprio but not something porno-ish.
Check out the behind-the-scenes of Amanda Bynes' photo shoot for the cover of Maxim Magazine, February 2010 issue.

Pictures and video credits to Maxim.com