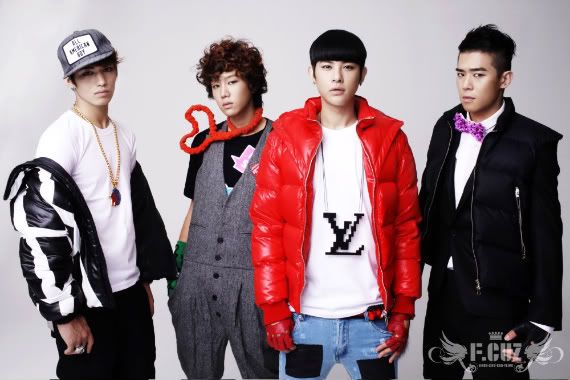 Rookie group,
F.Cuz
, who has been releasing music video teasers to their debut single and now, the full MV has officially released today!

Check this out!



cr:

thestory0913




Personally, I feel that the MV is very refreshing and cheerful, don't you think so too? The bright colours in the setting as well as their clothings are really attractive!

In music and dance wise, it is energetic and the song is kind of addictive. I believe after a few times listening to it, you will be humming to the song unknowingly too.

In image wise, it is said that

F.Cuz

will become the focus of the fashion industry. Their stylist stated that the members will be given a transformation to suit each member's individuality. The clothes that they wear will possess the image of models. They will wear it well no matter what kind of clothes they wear.

For their debut single, they will be going for two kinds of concepts: The cheerful and the masculine image.

Look out for their debut performance which will be on the next day, 8th Jan on Music Bank!