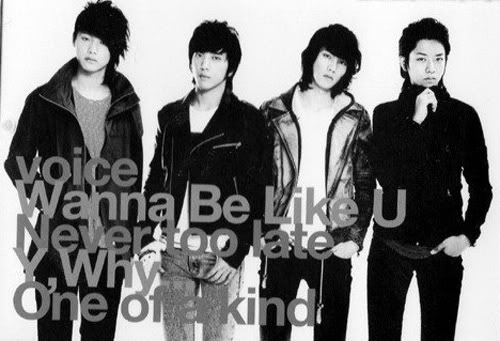 CN.Blue
is making their official debut soon on January 14. There are 4 different versions of the teaser which included each member. The first teaser "
Burning"
featuring member,
Jonghyun
was released on Wednesday( Jan6) . Earlier today, they released another teaser
'Lovely
'
featuring
Minhyuk
.
Jungshin
and
Yonghwa
version will be releasing next week. CN.Blue will have their showcase on
January 14.



Minhyuk's Version "Lovely"







Jonghyun's Version "Burning"






cr. FNCMUSIC1