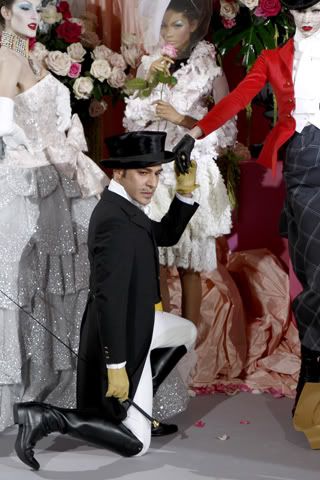 It's my favorite week of the year and how else to open Paris Haute Couture Fashion Week Spring/Summer 2010 than to watch John Galliano presents his new collection of Haute Couture for Christian Dior. Unless you didn't know, Haute Couture is a creation of high fashion that includes custom-made dresses, expensive fabric and intricate sewing and John Galliano is famous for Haute Couture and this year he took Christian Dior collection into a new twist romance and high class style. Plus, lining up all the top models on one runway show; nothing gets better than this.
From equestriennes outfits of crop-fitted clothes and black top-hats to dainty cocktail dresses made of laces to beautifully shaped gowns made of bold colors and detailed patterns, the show received a lot of applause with its impeccable teamwork from the designer with his romantic and intricate designs to the models that were said to look like striding horses while walking and all the way to the stage presentation of detailed backdrop made of pastel roses and fabrics.
As usual, Karlie Kloss opened the show with a crop-fitted red jacket and fitting skirt with black top-hat looking mighty fierce.
Iris Strubegger and Anja Rubik was not to be exempted as they too flawlessly strode the runway in the same black top-hats.
Chanel Iman carried out the beautiful dainty dress of laces most beautifully and Liu Wen put the power while flaunting the bold blue and black gown.
Best of the night was probably the breathtaking gown worn by Lindsay Ellingson, a cream straight strapless gown with detail patterns silver bow propped at the back of the dress.
The closing dress - a rose-tinted bustier with ice-blue petaled skirts dusted with crystal (quoted by Style.com) - wraps-up the very girly collection of Christian Dior Haute Couture Spring/Summer 2010 collection.
Apparently, the show received many approves from the ladies as John Galliano himself steps out to take a knee (literally speaking).
Check out the rest of the collection.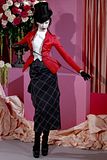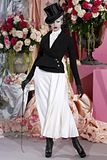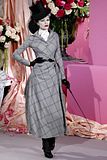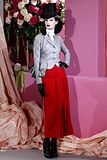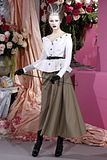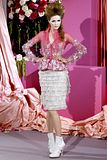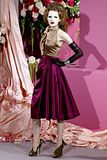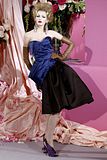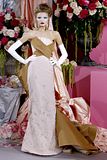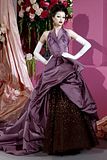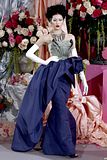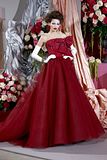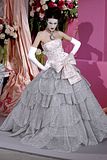 Pictures credit to Style.com and Coutorture