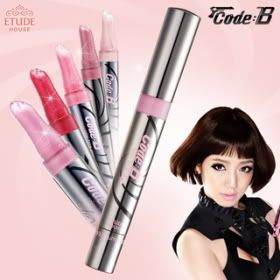 Believe it or not, lip gloss has more benefit than just healing your chapped lips and make you look less pale.
Here's another helpful tip for everyone. I will only posted articles about health and beauty only when I have seen the result personally and since I personallly have experienced it, I am more than willing to share with everyone. I am suffering from dry and irritating facial skin and it'll get worse whenever I'm sweating.

The weather in Asia especially in South East Asia countries tends to affect the skin differently. SEA countries does not have the four seasons but throughout the year we experience tropical weather which means the first half of the year it will be humid and the second half of the year it will be damp. Because of the rapid temperature change of the weather, some may suffer from dry skin while some may suffer from dry and irritating skin.
If you are suffering from both dry skin and dry and irritating skin (to a point you can't stop scratching your face), it is so much more helpful to apply a good layer of lip gloss on your lip even if it is not chapped.

The wet feeling on your lips will help to avoid you from scratching your face and will constantly leave your skin feeling well moist. For those suffering from normal dry skin, apply lip gloss whenever the skin starts to feel dry but for those who siffer from dry and irritating skin, best to apply every 30 minutes or every hour.

Other substitute of lip gloss would be lip balm. A good dose of lip balm too can help to avoid scratching the irritating skin.
Visit Etude House near you and check out the best variety of lip gloss and lip balm as well as lip care.