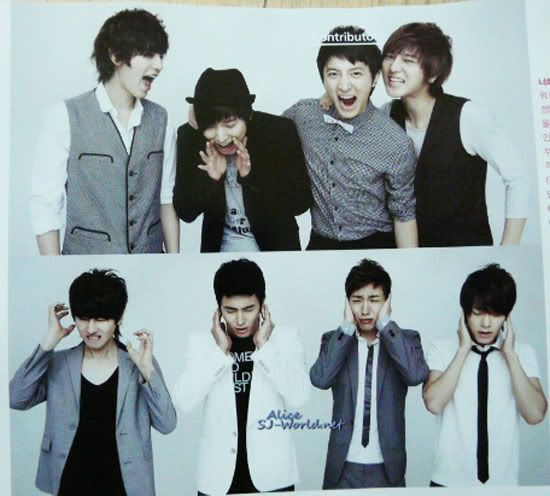 This is a little late, but I thought I should share these cute pictures of our guys with our readers!
Super Junior's
Lee Teuk, Ye Sung, HangKyung, Sung Min, Shi Won, Dong Hae, Eun Hyuk and Kyu Hyun took part in the photoshoot for
Cosmopolitan
. These are taken on July 2009. Enjoy!