Victoria Beckham
is featured on the front cover of
Glamour Magazine March 2010
issue. She is looking casual in a pink top for the photoshoot cover. Victoria was also interviewed by the crew and talks about her hubby,
David Beckham
, her looks and duties as a mum?
Check out the full interview and photo spread in full post!
Here's a brief interview between Glamour and Victoria.
On her spare time:
"I travel a fair amount, and when I'm here in L.A., everything revolves around the kids. So if I'm not working, I go to the school and help serve lunches to the children. They just love that. It's like, Oh, there's Mummy serving me!"
On jealousy with her hubby:
"It's not healthy to be jealous. I look at David and I think, He's so handsome and I'm so lucky to have him as a husband. And he's an amazing father. I don't blame people for looking at him and finding him attractive. I mean, I do."
On her first date with David:
"When I first went out with David, I was in the Spice Girls, and David wasn't so known. He told me when I got to know him a little better that he didn't know very much about me, so he bought tabloids. He read that I liked Prada. So he went out and bought Prada trousers, Prada shoes, a Prada shirt, Prada jacket."
On her looks:
"I'm not a supermodel. I make the best of what I've got. I work out to look the best that I can, but I'm no Gisele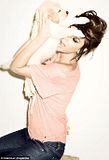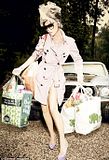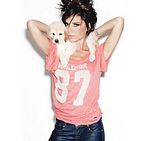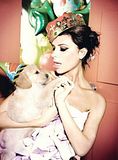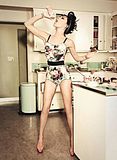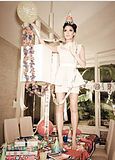 Source : Glamour Magazine