It's sad news from Hollywood as America's Sweetheart Amanda Bynes, known for her role in She's The Man and Hairspray, announced she will no longer taking part in acting. Amanda tweeted in her Twitter account on June 19th, 2010, that's she's retiring.
On June 19th, 2010, one of Hollywood favorite 'It' girl also best known for her comedic performances as she crossed dress as a boy in She's The Man, Amanda Bynes, tweeted in her account that she is retiring from acting at the age of 24.
As quote in her Twitter on June 19th, "Being an actress isn't as fun as it may seem; If I don't love something anymore, I stop doing it. I don't love acting anymore, so I stopped doing it."
She also stated that, "I know 24 is young age to retire but you heard it here first, I've retired."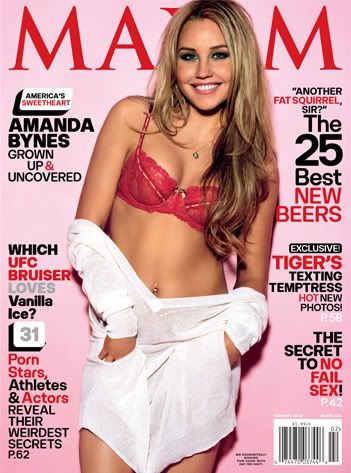 We last posted about Amanda here in ELOSOUL was after her sexy photo shoot with Maxim in which we saw a different and a mature side of Amanda as opposed to her goofy personality.
Looks like Hollywood just lost one very talented actress but let's all wish her the best in her future.