Oh Yes! The boys came, they performed and they met their Malaysian fans! We hope you had tons of fun at their fan meeting yesterday at
KL Convention Centre
, we know we certainly did!
U-Kiss
press conference and fan meeting finally went down last night and it was an event with happy and cheerful moments for their fans. As we've mentioned before on Twitter that we attended the press conference and the fan meeting as media, we've got some pictures of the boys that makes you want to KISS them so badly. Click more to feed your pretty eyes with the pictures at the event.

The press conference organized by Geneses Entertainment kicked off at 11 am yesterday (June 19) which took place at Mandarin Oriental Hotel where the boys stayed. As U-Kiss made their grand entrance, the boys greeted the press with friendly smiles and waves. The 6 dashingly cute guys answered questions from the media and they even answered to ELOSOUL's questions so keep your eyes for that!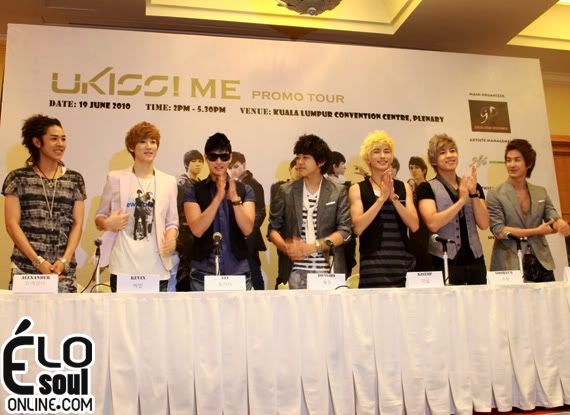 L-R: Alexander, Kevin, Eli, Dongho, Kiseop, Soohyun and Kibum.

Our writers, Crystal and Fatin hard at work; busy snapping away pics of the boys and jotting down the details of the interview. There'll be a short video on the interview with the boys, so hopefully you patiently wait for that ;)

Meanwhile, scroll down your mouse to ogle pictures of U-Kiss. Some taken at the press conference, fan meeting and Sunway Lagoon.



The members celebrated Dong Ho's birthday during the fan meeting together with their fans.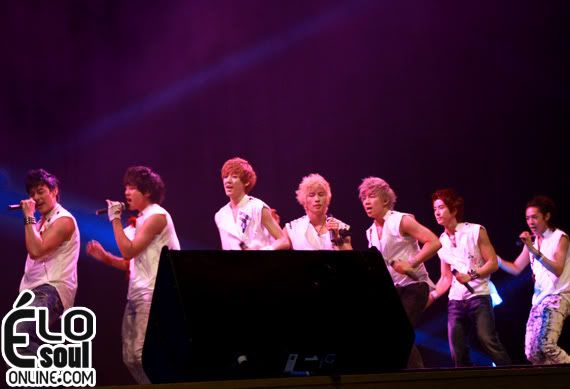 Performances as promised from the boys.

Here are pictures of SooHyun and Kiseop taken by Crystal as she was at Sunway Pyramid on last Friday.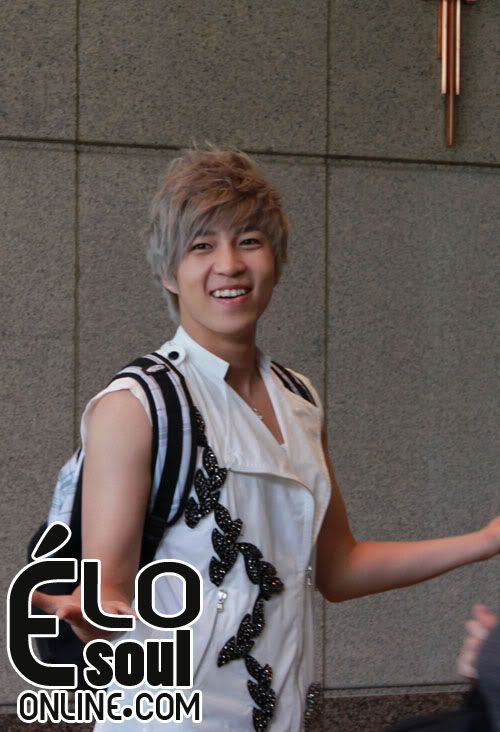 Hold on, folks! This post doesn't just end here like that. There are more pictures to come from the press conference and the fan meeting as well. So, stay tuned to Elosoul Online for both articles and photos in a bit!

photos taken by Crystal Keiz.