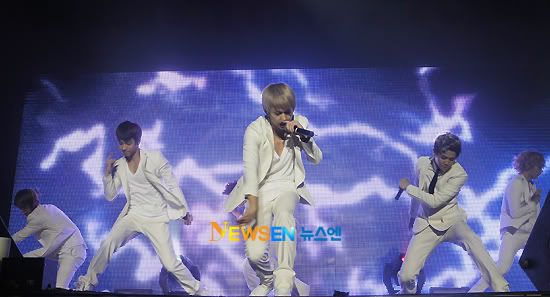 "The 2010 SUMMER CUBE STARS PARTY
" was held on August 10 by Cube Entertainment at the Samsung Textile Center Event Hall in Seoul. Cube Entertainment artistes are BEAST, Mario, 4MINUTE, Eddy and G.NA.
Unfortunately, the 4MINUTE girls were unable to attend the event due to their schedule in Japan, so they their prepared a video greetings.


The event kicked off with G.NA as the opening act with her title song "I'll Back Off So You Can Live Better".

Followed by a solo female, male and female groups, there were a mixed group of 8 trainees and rookie group which were revealed at the party through their performance on stage.



The highlight of the party was BEAST. They were greeted loudly by the cheers if the fans. BEAST performed a series of their hit song which got the crowd pumped out throughout their performance.



On top of that,

BEAST

and

4MINUTE

received the Golden Disk Awards from Universal Music for having their album sold more than 5,000 copies in

Singapore, Malaysia and Thailand.





BEAST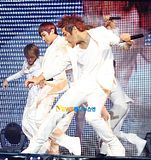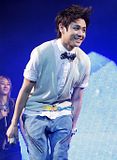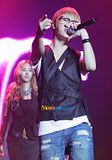 G.NA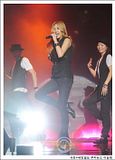 Mario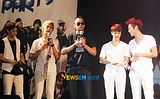 Meanwhile, BEAST is preparing for their comeback in September. So, look forward to it!

Source : TVDaily
Picture credits: TvDaily, Newsen, Bnt News,