The Press Conference for upcoming movie "
Cyrano Agency
" took place on August 16 at Ewha Girls' High School in Seoul . All four main cast of the film ;
Eom Tae Woong , Lee Min Jung , Choi Daniel
and
Park Shin Hye
attended the press conference."Cyrano Agency" is based on the 1990 French film
"Cyrano de Bergerac
". Read on more for the full story.
The film unfolds

Eom Tae Woong

(the president of the dating agent representative) who got involved helping a client (

Choi Daniel

) to win the heart of the woman (Lee Min Jung) whom he is in love with. While

Park Shin Hye

is the agent working in the agency who she thinks can make anything happen.

Here's the full synopsis of the movie:

"Cyrano Agency" with a 100% success rate meets an unpredictable client





The Cyrano Agency helps people who can't date to have a love life. The agency helps the client by moving together as an organization and having secret missions. Their creed is to work in the shade and we don't aim for the sun.





One day, the agency's representative Byeong-hoon (Eom Tae-woong) and his operation agent Min-yeong (Park Sin-hye) meet an unpredictable client Sang-yong (Choi Daniel). He has excellent qualities but he is a failure in dating. He is in love with a lovable woman named Hee-joong (Lee Min-jeong). But when Byeong-hun sees Hee-joong's profile, he begins to worry... Will "Cyrano Agency" succeed in their mission?



Via Hancinema



'Cyrano' Agency

is scheduled for a

September 16

release . So, look forward to it!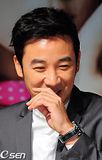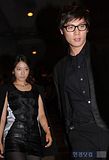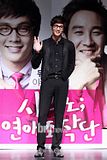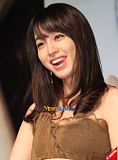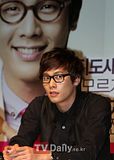 Check out the movie trailer below!


Press Conference Snippet


Picture credits: Newsen , TVDaily, Bntnews, Osen
Video credits : ThePSHIC