If you are a dancer and wish to learn more from the professional, here's your chance
"Dance For Your Dream", an event inspired by the dancing dream conceived by Aric Ho. The objective of this event is to help local dance lovers and artistes fulfill their dreams and to create an opportunity

In view of Malaysia's rather inadequate learning environment for dancing and its vague accessibility, Hai Yun now provides sponsorship amounting to about RM100,000 in aid of those who are keen to acquire more advanced dancing skills in Hong Kong. It is Hai Yun's hope that this initiative will help elevate the standard and popularity of professional dancing in Malaysia through a more systematic approach, so that local dance lovers are better equipped to plan for their dancing career and reach out for broader horizons.




Aric Ho, a gifted artiste who passionately taught himself dancing since a tender age, went on to take up a professional training and graduated from Singapore's Lasalle-SIA School of Arts. From ballet and Jazz dance to modern dances like hiphop, Aric began learning everything from the basics.

Aric is also an admirer of Hong Kong's prominent choreographer Sunny Wong, whose dynamic and neat dance movements as well as innovative choreography have always been what he aspire s to emulate. In fact, learning from master Sunny Wong after Wade Robson has been one of Aric's loftiest dreams to realize. It is also his wish to build on Sunny's leverage for an even more outstanding performance in his coming stage actions.

He who cherishes a dream all by himself is a loner. And now, Aric wants to make the bigger dream – one that is collectively cherished by him and fellow dance lovers – come true. If you share the common trait of being an enthusiast and ardent learner of dancing who has the right learning attitude, then you are the fellow dreamer whom Aric is looking for. Skill proficiency is not a prerequisite for entry and there will be no restriction on the type of dancing you may prefer.

The organizer is scheduled to embark on 8 preliminary selection rounds taking place across the Northern, Central, and Southern zones in September and October, during which a finalist will be selected from each preliminary round to contest in the final round. Together with Aric, the winner will fly to Hong Kong for a fully sponsored dancer course with Sunny Wong.


Cert Appreciation to Aric Ho by Miki Thin Yoke Chan- Finance Director of Hai Yun Production (M) Sdn Bhd- Presenter



Aric Ho together with Miki Thin Yoke Chan- Finance Director of Hai Yun Production (M) Sdn Bhd and Louise Ong Toon Nong- Asst. Vice President & Secretary for Operation of Hai Yun Production (M) Sdn Bhd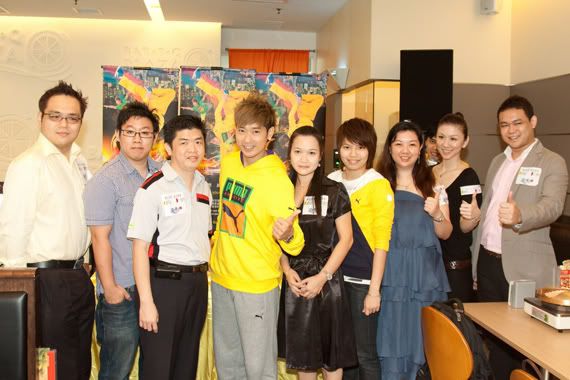 L-R, James Wong- Official Watch, J-bovier, Alan Kho- Co-Sponsor Fruitland, Mr Tai Kok Wah, Co-sponsor, Bar-b-q Plaza, (Aric ho), Miki Thin- Presenter, Hai Yun, Ivy Leong- Official Outfit, Puma, Camila Chow & Grace Bah- Official Skincare, Juice Beauty, Louise Ong- Presenter, Hai Yun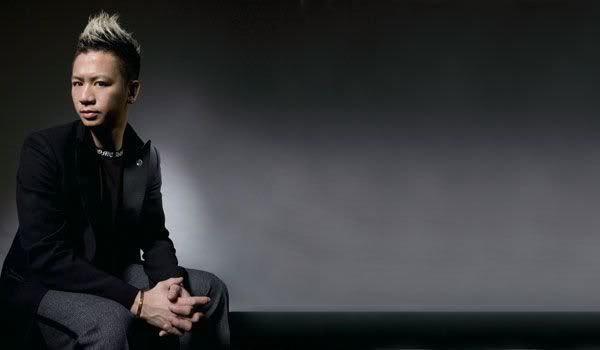 Mr Sunny Wong

You are most welcome to register yourself through Facebook-"www.facebook.com/danceforyourdream" or call our hotline at 019-255 6274 or stay tune with us as we will bring you more updates.

So what are you waiting for? win a trip to Hong Kong and learn from Hong Kong top Choreographer now to make your dream come true.