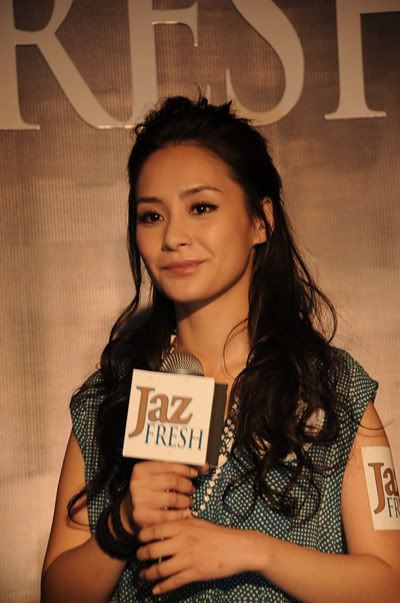 Fresh it up with Gillian Chung
Recently Gillian Chung was in town again for the launch of Jaz Beer new beer, Jaz Fresh—an unpasteurized and unfiltered fresh beer !

Putting freshness at the core of beer making, Jaz Fresh embodies the taste of fruity FRESH beer. It gives the authentic beer taste as it contains no additives or preservatives, and is unfiltered and unpasteurized, leaving behind a notable amount of live yeast that keeps the beer 'alive'.
Unpasteurized beers are nutritionally superior as compared to pasteurized beers as filtering the yeast removes most of the vitamins B and other nutrients like chromium contained in the beers.

Jaz Fresh is meticulously brewed from only the finest imported natural ingredients with stringent quality control to better preserve the original goodness and freshness of beer. Its 7-day shelf life policy and storage under optimum conditions further ensure beer enthusiasts the best quality beer. Jaz Fresh is best enjoyed at a temperature of 3C.

Locally brewed by German Master Brewer Klaus H. Neugebauer, in true German beer-making craftsmanship, Jaz Fresh has a golden colour, medium body balanced by a delicate touch of hops, leaving a fragrant hop aroma and balanced flavor . Inspired by the German style of beer brewing. The natural gentle carbonization complements the hops aroma with a pleasant bitterness. It gives a natural cloudy appearance with a crisp fresh mouth feel .

Jaz Fresh is delivered to outlets in a cold chain delivery system with just in time stock management to ensure freshness. It is served straight from a 2-liter stainless steel keg for a unique beer drinking experience and serves eight mugs of 250 ml.

Here are some pictures during the launch in Lot 10 KL.



Fans who came to support their idol, Gillian Chung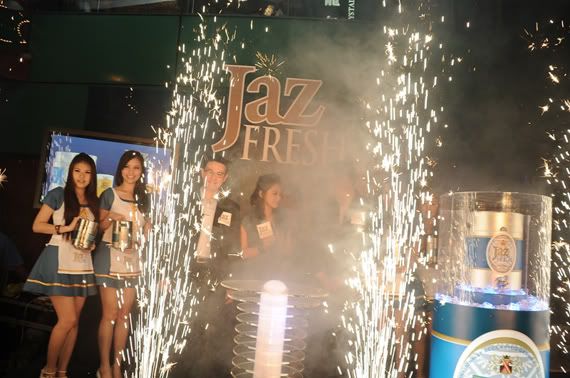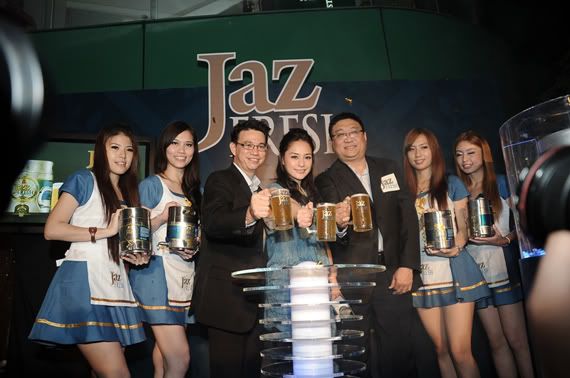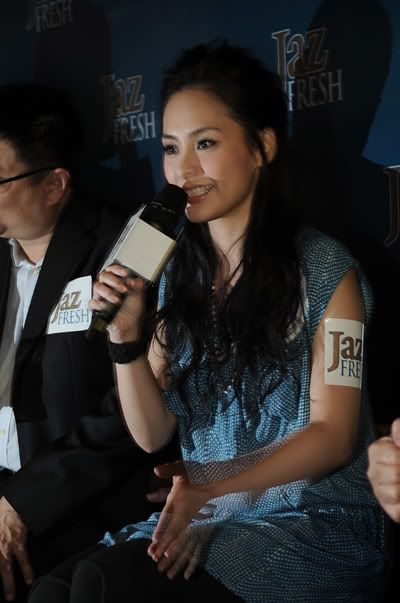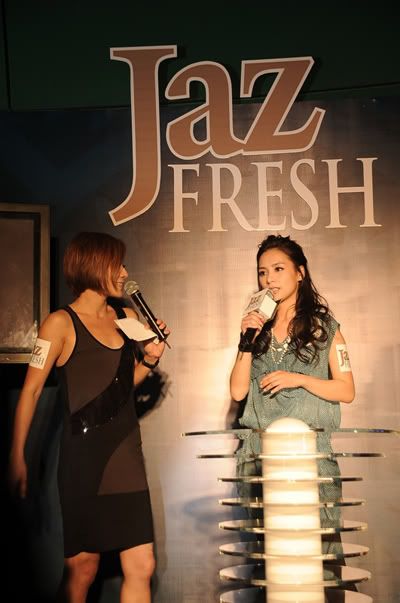 Host Chui Ling interviewing Gillian.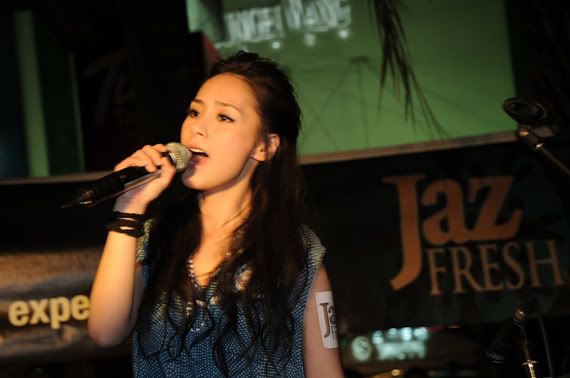 Performance for her dearest fans.