Photographed by: Kim Ji-Hoe


Son Ga In
from the famous
Brown Eyed Girls
(hip-shaking dance move) and
Adam Couple
recently teamed up with the creative team of
Dazed and Confused
for a photo shoot called
Don't Fear Anything
.
Written by: Ida Su

The styling was done beautifully from designers such as American Apparel, Maison Martin Margiela, Chanel, Dries van Noten and Rick Owens. In the interview she talked about her solo comeback, Adam couple and about herself.



My favorite shot out of all the photos. The styling for this shot was surprisingly bright and cheery compared to the rest of the other clothes which were dull and gloomy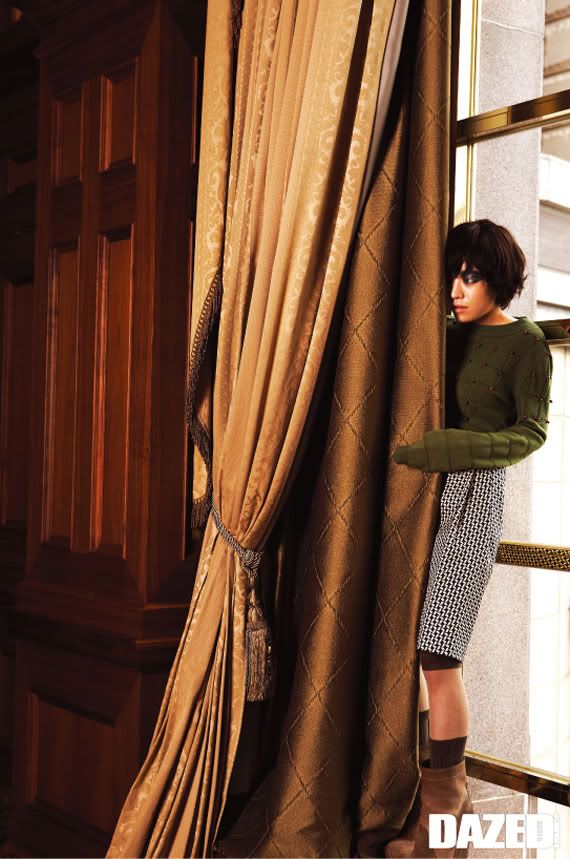 Gain's emotions and expressions were portrayed very melancholy and freeing. She always does a good job when at a photo shoot, so I'm not disappointed with this one. It's a bit different than how we usually see Gain but Dazed and Confused is a magazine which always pushes the boundary and not going for the typical style.


Check out Ga In behind the scenes for DAZED KOREA photoshoot.


Source by: Dazed and Confused Korea