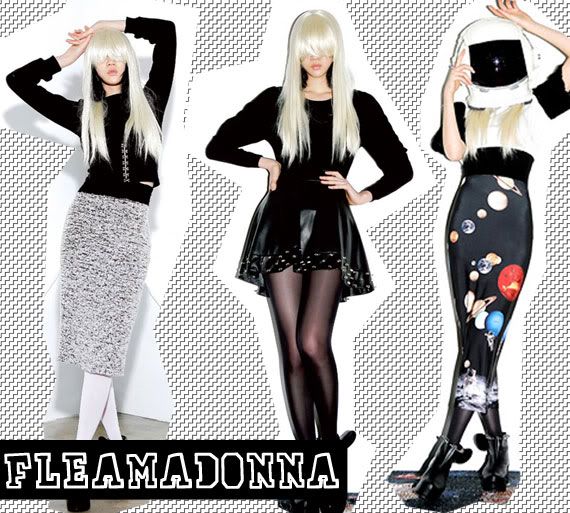 Fleamadonna
is an up and coming Korean fashion brand that has taken the Asian fashion scene by storm. Even from the 1st collection, it was a big hit.
Fleamadonna
has designs which are eclectic and whimsical at the same time. The unusual and unique designs make it more attractive to their customers and wanting it for more. Their designs were seen on magazines such as
Nylon
and
VogueGirl
.
written by: Ida Su

Below are some of FLEAMADONNA's Fall Winter 2010 Collection: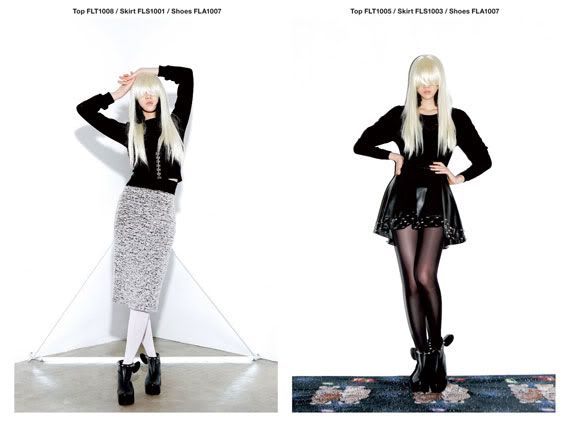 The black skirt (pictured right) is my favorite among the collection. The material that they use is tough such as the leather and the studs so they soften it up by making it a bit flared and short.



Right: The striped dress with fur sleeves as seen on Victoria of F(x) on album cover.



The head designer for Fleamadonna is Jei who is incredibly adorable , owns a blog and updates about her collection and her love for Carrie Bradshaw. Stalk her at her blog!




Idol group F(x), who made a comeback with NuAbo were decked out in Fleamadonna F/W 2010 collection. They were styled by Hong Sukwoo & his team and indeed they were a match made in heaven.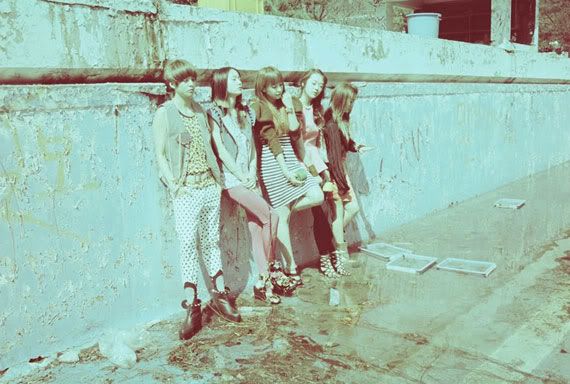 Amber seen wearing Fleamadonna's shoes.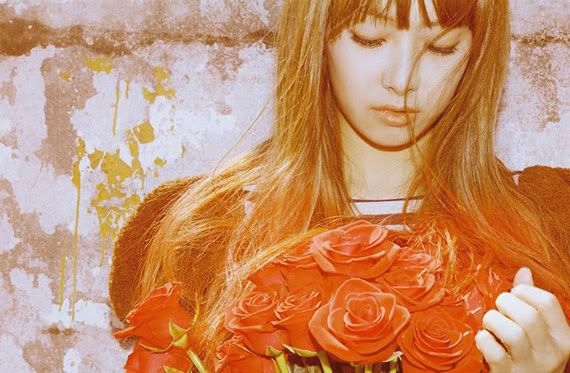 Leader Victoria clad in a beautiful dress from Fleamadonna.

Fleamadonna's legging amd shoes from 1st collection seen on Nylon Korea magazine.

What's not to love? You can get their clothes through online or if you want to see it up close, just drive down to Singapore and head down to Actually Boutique!

Actually Boutique
29A Seah Street Singapore
188385/ (65) 6336 7298



Image Source: Fleamadonna, yourboyhood