The cast of KBS new action drama
RUNAWAY, Fugitive Plan B
i.e.
Rain, Lee Na Young, Daniel Henney, Lee Jung Jin
and
Yun Jin Seo
attended the press conference which was held at
Manila Hotel
on September 9, 2010. Earlier in the week, Rain's press conference was canceled due to miscommunication between the organizers and Rain's management.
L-R: Daniel Henney, Lee Na Young, Rain, Kwak Jung Hwan (Director), Yun Jin Seo & Lee Jung Jin


Aside from this press conference, the cast was also in the country because they previously filmed scenes of the drama right in the Philippines! The drama is also reportedly set around different parts of Asia, such as Thailand, Japan as well as China. The drama will premiere on Sept. 29, 2010 on KBS and will also be seen locally by Filipinos through TV5.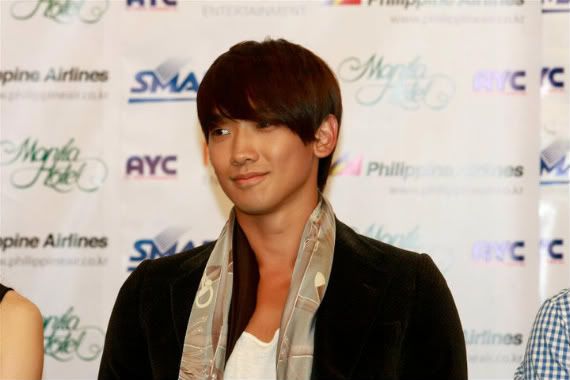 The sexy actor plays as Ji Woo in the drama.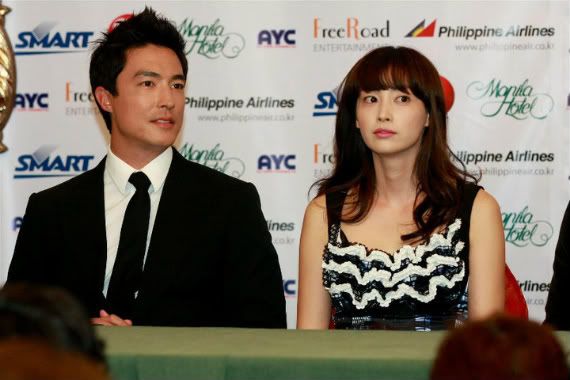 Daniel Henney as Kai and Lee Na Young as the gorgeous Jin Yi in Fugitive.
Yun Jin Seo and Lee Jung Jin pose for the camera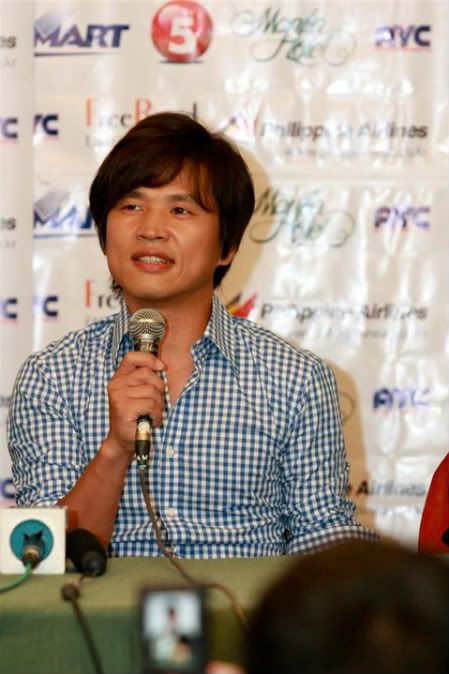 Director Kwak Jung Hwan answers questions from the media.

Rain also took the opportunity to promote his upcoming concert on September 11, Saturday, at the SM Mall of Asia Concert Grounds, which also features U-Kiss and Christian Bautista as his special guests. Polyeast Records has also released Rain's latest album, Back to the Basic (Asia Edition) which includes the CD+DVD and is available in all leading record stores.

Will you be going to the concert? ELOSOUL will be right there with you to cheer Rain on! Get your umbrellas ready, it's going to be raining in Manila!



More Photos of the Press Conference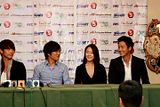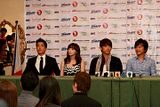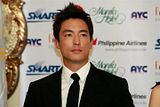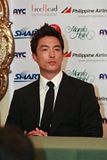 Photos courtesy of TV5
Written by: Bea Santos
Please take out with full credits including a link back to Elosoul Online.