Twinkle, Twinkle Little Star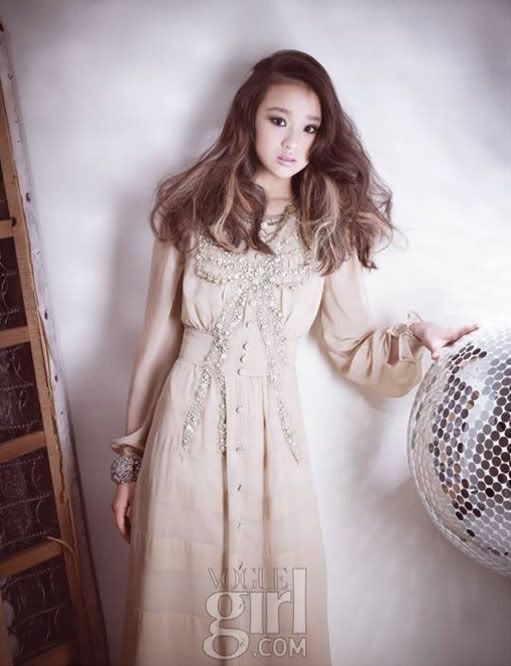 Magazine :
VOGUE Girl Korea; January 2011 Issue
Model :
Son Yeon Jae, South Korea's Rhythmic Gymnast
Photographer :
Kim Bo Sung
At the recent 2010 Asian Games, many were highly attracted to a tiny graceful beauty that took home the bronze medal for the rhythmic gymnastics individual competition for South Korea. The second place runner-up is none other that 16 years old Son Yeon Jae. VOGUE Girl Korea manage to score a grand interview with the teenager which was complemented with a set of gorgeous photo shoot.

Korea has been known to produce incredible talents especially in the entertainment industry. From K-music to K-dramas and even K-movies, there seem to be K-fans all over the world. Lately, Korea has also made their name known in the sports industry. They introduced to the world the Manchester United midfielder and national football captain, Park Ji Sung. Then there was Olympic swimming champion, Park Tae Hwan as well as the graceful figure skating beauty, Kim Yuna.
Son Yeon Jae first came into view at the recent 2010 Asian Games in Guangzhou where she was placed third in the rhythmic gymnastics individual competition. Though she did not came on top but many could stop talking about this young lass from Seoul.
Yeon Jae graces the

VOGUE Girl

photo shoot with her innocent and elegant beauty complete with a set that exudes her pure and youthful spirit. I was extremely attracted to this photo shoot first because of the set-up of the concept. It flawlessly blends well with the model and the model looks simply exquisite.