CN BLUE's Jung Yong Hwa
shows off his new black hairdo at
Holika Holika presents 'Magic Party with CN BLUE'
fan meet event in Thailand on the 26th. They will be performing for their Thailand fans today (January 27) at Thunder Dome,Muang Thong Thani prior to the event.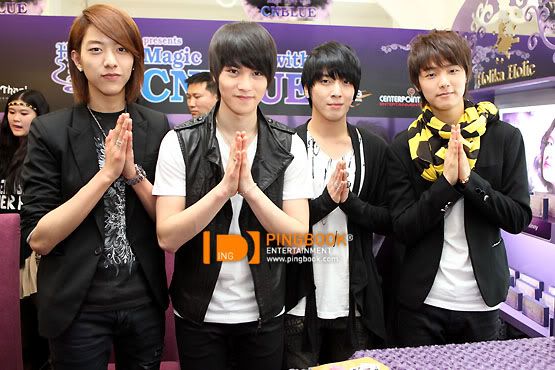 Could this be a sign for their new image concept for their comeback? Meanwhile, CN BLUE will be making their comeback on February 23rd, 2010 with a full-length Korean album. Look forward to it!



Here's a side view profile of Yong Hwa's new do!






Photo credit: Pingbook

So, what do you think of his new hairstyle?